NATURE PRESERVES AND PARKS IN NORTH CAROLINA
VISIT OUR SITE AND GET INSPIRED TO TAKE A NATURE BREAK!
Are you tired of living the super-busy life in the hustle and bustle of the city? Do you need a little break from it all but cannot afford to spend the time or money (or maybe both) to go on a relaxing vacation? Maybe you should try visiting a natural park or reserve!
Yes you heard that right. Not only do nature parks and reserves offer a nice, outdoor and peaceful atmosphere where you can truly relax and unwind, either on your own or with friends and family, they cost a fraction of what a vacation would cost you!
And if you're in North Carolina, you're in luck, as there is a state park for every preference; here are some state parks to help you get started.
#1: CROWDERS MOUNTAIN STATE PARK


A fantastic place for climbing or hiking, or simply sitting back and enjoying being in the midst of nature, Crowders Mountain State Park is located 32 miles west of Charlotte. It takes an average of 40 minutes to get there. Containing a wide variety of terrains – from flat valleys to towering cliffs, Crowders Mountain State Park has a lot to offer to its visitors, no matter what their age, experience or fitness level.
Crowders Mountain State Park has companion peaks, i.e. The Pinnacle and Crowders Mountains, which together offer towering 150-foot cliffs, 25-mile-wide magnificent views, and a rugged terrain that offers challenging hikes and climbs. In fact, the rock-climbing activities bring in people from several different counties and even from other states. The State Park offers 11 different trails, which range from pastoral to very strenuous, and run for miles altogether, as well as a Backcountry camping feature complete with individual sites and rent-able cabins. Boats and canoes are available for rent too, and one can take them on the 9-acre lake either to fish or to canoe.
There are other opportunities too: One can visit the visitor center, which hosts museum-style exhibits and ongoing interactive programs. And if you visit in the summer, you'll be greeted by the welcome station and get the opportunity to be a part of the rangers' interpretive programs.
Contact Information:
Address: 522 Park Office Lane, Kings Mountain, NC 28086
Phone: 704-853-5375
Website: https://www.ncparks.gov/crowders-mountain-state-park
#2: LAKE NORMAN STATE PARK


Besides featuring Lake Norman, the state's largest man-made lake, Lake Norman State Park has a lot to offer to its visitors. From 30.5 miles of single-track trails that make one of the region's popular mountain biking areas, hiking trails, and campgrounds for individuals as well as groups, to free interpretive programs offered by park rangers and educational exhibits in the visitor center, Lake Norman State Park surely has no dearth of activities to go for.
And then of course there is Lake Norman, a 34-mile main channel that covers an area of 32,510 acres. The Lake itself offers more activities than one can count, from boating and fishing (which are the major activities), to a 125-yard-wide swimming beach that lies at the lake's south end. The place is complete with a bathhouse complex and a boat ramp from where boats can be rented.
Contact Information:
Address: 759 State Park Road, Troutman, NC 28166
Phone: 704-528-6350
Website: https://www.ncparks.gov/lake-norman-state-park
#3: MORROW MOUNTAIN STATE PARK


If there is one thing you will never find at Morrow Mountains State Park, its boredom. A place that is abundant in terms of opportunities of recreation, Morrow Mountains State Park offers a wide range of things to do, from going on any of the numerous adventures to sitting back and taking the spectacular view from the highest point on the piedmont.
There are plenty of outdoor activities to pursue here, from camping, swimming, paddling and fishing, to hiking, horseback riding, mountain climbing and biking, and many others. The place has over 15 miles of trails for hiking, the Lake Tillery, which is used for all water-related activities, as well as the Pee Dee River. Boat, canoe and rowboat rentals are available, and so are RVs which are equipped with bathhouses. The campground has over a hundred sites for RVs, trailers and tents. The park even features a museum and offer summer-long interpretive programs.
Contact Information:
Address: 49104 Morrow Mountain Road, Albemarle, NC 28001
Phone: 704-982-4402
Website: https://www.ncparks.gov/morrow-mountain-state-park
#4: WEYMOUTH WOODS-SANDHILLS NATURE PRESERVE


Yes, it is a reserve, focused on preserving something. In this case: preserving the longleaf pine forest along with the animals and plants which thrive on it. But it also offers a chance for visitors to unwind either by doing an activity or by enjoying the sheer beauty of nature.
Spread over an area of 900 acres, Weymouth Woods-Sandhills Nature Preserve offers a unique combination of offering activities while working for a specific cause. The preserve has a guided tour system in place, and offers a network of short and easy trails that make for enjoyable and invigorating hikes. It also has a visitor center that offers museum-like exhibits which showcase, among many different things related to nature, the longleaf forest and its history, as well as the flora and fauna that forms a part of its ecosystem.
The forest itself is a spectacle with trees old and new, large expanses of wiregrass, and rare-to-find plant and animal species, and makes for a great place to go bird-watching or observing wildlife. If you want to spend a quiet, enjoyable, challenge-free time, this is the place to be.
Contact Information:
Address: 1024 Ft. Bragg Road, Southern Pines, NC 28387
Phone: 910-692-2167
Website: https://www.ncparks.gov/weymouth-woods-sandhills-nature-preserve
#5: THE GREEN SWAMP RESERVE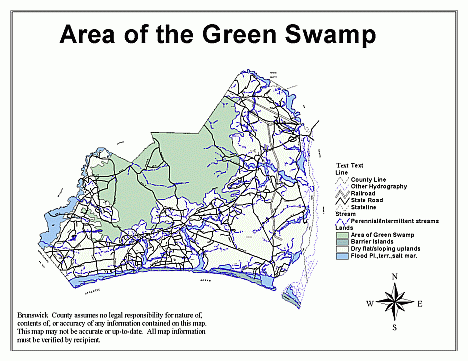 If you are someone who believes that insect-eating plants are interesting (and not creepy), then you should definitely put Green Swamp on your list. Home to over 21 species of native orchids, 14 kinds of insectivorous plants species and more than a dozen rare animals, the Green Swamp Preserve features a large longleaf forest that is maintained by controlled burning.
There is scope for activity too – from the 1.5 mile out-and-back flat trail that will take visitors through various savannas, to board walking through thick shrubs. Visitors are welcome in the Green Swamp every day, all year round.
Contact Information:
Address: The Nature Conservancy, Southeast Coastal Plain Office, 2807 Market Street, Wilmington, NC 28403
Phone: (910) 395-5000
Website: https://www.nature.org/
References: 
https://www.ncparks.gov/
https://www.trails.com/list_33549_parks-charlotte-north-carolina-area.html
https://www.tripsavvy.com/state-parks-near-charlotte-583662
https://www.nature.org/
View More Parks Across North Carolina
Accidents Increase Throughout Holidays
The winter season vacations are indicated to be a jubilant celebration when individuals are surrounded by friends and family. We spoke to Hefferon Law to learn more, www.hefferonlaw.com/,  and with many individuals taking to the roadway to commemorate, there is an increased danger of ending up in a vehicle crash and in requirement of a personal injury lawyer.
The leading cause in a high variety of mishaps is alcohol. With the vacations come more celebrations, suggesting more chances to take in liquors. In the state of North Carolina, the legal limitation for BAC (Blood Alcohol Material) level amongst motorists is.08%. For motorists under the age of 21, any portion of alcohol is forbidden. Industrial chauffeurs are allowed to have a BAC level no greater than.04%. That exact same level uses to motorists who have a previous DWI on their record.
Texting while driving is forbidden in North Carolina, although it is not versus the law to talk on a cellular phone while driving, unless you are under the age of 18, in which case all mobile phone usage is forbidden. However, talking on a phone functions as an interruption to lots of motorists and likewise does not allow them to have both hands on the guiding wheel.
Other kinds of sidetracked driving consist of consuming while driving, paying excessive attention to a GPS gadget, or altering the radio stations. Tiredness is likewise a kind of sidetracked driving and can be incredibly unsafe throughout the holiday when individuals are taking a trip more often.
Motorists can not manage what other lorry operators do, however knowing all the threats might help in preventing a prospective automobile mishap. The North Carolina Department of Transport reported that automobile mishaps around the Christmas vacations almost double the number throughout other vacations such as Memorial Day and Easter. Ranking right behind Christmas is the Thanksgiving vacation.
Security is of the utmost value every day, however it is something chauffeurs ought to be much more knowledgeable about around the vacations. Paying a little additional attention to the roadway might pay big dividends when it concerns your security.
If you discover yourself in an auto accident at any time of the year in Charlotte NC Hefferon Law can help you with knowledgeable legal counsel. We will appoint you a Charlotte vehicle accident lawyer, who will see you through the whole procedure. No matter what the magnitude of your problem in North Carolina, our skilled lawyers can assist your case. We also offer business litigation lawyer charlotte nc services.