NATURE PRESERVES AND PARKS IN NORTH CAROLINA
VISIT OUR SITE AND GET INSPIRED TO TAKE A NATURE BREAK!
Are you tired of living the super-busy life in the hustle and bustle of the city? Do you need a little break from it all but cannot afford to spend the time or money (or maybe both) to go on a relaxing vacation? Maybe you should try visiting a natural park or reserve!
Yes you heard that right. Not only do nature parks and reserves offer a nice, outdoor and peaceful atmosphere where you can truly relax and unwind, either on your own or with friends and family, they cost a fraction of what a vacation would cost you!
And if you're in North Carolina, you're in luck, as there is a state park for every preference; here are some state parks to help you get started.
#1: CROWDERS MOUNTAIN STATE PARK

A fantastic place for climbing or hiking, or simply sitting back and enjoying being in the midst of nature, Crowders Mountain State Park is located 32 miles west of Charlotte. It takes an average of 40 minutes to get there. Containing a wide variety of terrains – from flat valleys to towering cliffs, Crowders Mountain State Park has a lot to offer to its visitors, no matter what their age, experience or fitness level.
Crowders Mountain State Park has companion peaks, i.e. The Pinnacle and Crowders Mountains, which together offer towering 150-foot cliffs, 25-mile-wide magnificent views, and a rugged terrain that offers challenging hikes and climbs. In fact, the rock-climbing activities bring in people from several different counties and even from other states. The State Park offers 11 different trails, which range from pastoral to very strenuous, and run for miles altogether, as well as a Backcountry camping feature complete with individual sites and rent-able cabins. Boats and canoes are available for rent too, and one can take them on the 9-acre lake either to fish or to canoe.
There are other opportunities too: One can visit the visitor center, which hosts museum-style exhibits and ongoing interactive programs. And if you visit in the summer, you'll be greeted by the welcome station and get the opportunity to be a part of the rangers' interpretive programs.
Contact Information:
Address: 522 Park Office Lane, Kings Mountain, NC 28086
Phone: 704-853-5375
Website: https://www.ncparks.gov/crowders-mountain-state-park
#2: LAKE NORMAN STATE PARK

Besides featuring Lake Norman, the state's largest man-made lake, Lake Norman State Park has a lot to offer to its visitors. From 30.5 miles of single-track trails that make one of the region's popular mountain biking areas, hiking trails, and campgrounds for individuals as well as groups, to free interpretive programs offered by park rangers and educational exhibits in the visitor center, Lake Norman State Park surely has no dearth of activities to go for.
And then of course there is Lake Norman, a 34-mile main channel that covers an area of 32,510 acres. The Lake itself offers more activities than one can count, from boating and fishing (which are the major activities), to a 125-yard-wide swimming beach that lies at the lake's south end. The place is complete with a bathhouse complex and a boat ramp from where boats can be rented.
Contact Information:
Address: 759 State Park Road, Troutman, NC 28166
Phone: 704-528-6350
Website: https://www.ncparks.gov/lake-norman-state-park
#3: MORROW MOUNTAIN STATE PARK

If there is one thing you will never find at Morrow Mountains State Park, its boredom. A place that is abundant in terms of opportunities of recreation, Morrow Mountains State Park offers a wide range of things to do, from going on any of the numerous adventures to sitting back and taking the spectacular view from the highest point on the piedmont.
There are plenty of outdoor activities to pursue here, from camping, swimming, paddling and fishing, to hiking, horseback riding, mountain climbing and biking, and many others. The place has over 15 miles of trails for hiking, the Lake Tillery, which is used for all water-related activities, as well as the Pee Dee River. Boat, canoe and rowboat rentals are available, and so are RVs which are equipped with bathhouses. The campground has over a hundred sites for RVs, trailers and tents. The park even features a museum and offer summer-long interpretive programs.
Contact Information:
Address: 49104 Morrow Mountain Road, Albemarle, NC 28001
Phone: 704-982-4402
Website: https://www.ncparks.gov/morrow-mountain-state-park
#4: WEYMOUTH WOODS-SANDHILLS NATURE PRESERVE

Yes, it is a reserve, focused on preserving something. In this case: preserving the longleaf pine forest along with the animals and plants which thrive on it. But it also offers a chance for visitors to unwind either by doing an activity or by enjoying the sheer beauty of nature.
Spread over an area of 900 acres, Weymouth Woods-Sandhills Nature Preserve offers a unique combination of offering activities while working for a specific cause. The preserve has a guided tour system in place, and offers a network of short and easy trails that make for enjoyable and invigorating hikes. It also has a visitor center that offers museum-like exhibits which showcase, among many different things related to nature, the longleaf forest and its history, as well as the flora and fauna that forms a part of its ecosystem.
The forest itself is a spectacle with trees old and new, large expanses of wiregrass, and rare-to-find plant and animal species, and makes for a great place to go bird-watching or observing wildlife. If you want to spend a quiet, enjoyable, challenge-free time, this is the place to be.
Contact Information:
Address: 1024 Ft. Bragg Road, Southern Pines, NC 28387
Phone: 910-692-2167
Website: https://www.ncparks.gov/weymouth-woods-sandhills-nature-preserve
#5: THE GREEN SWAMP RESERVE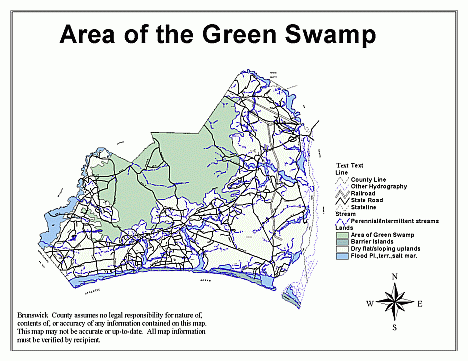 If you are someone who believes that insect-eating plants are interesting (and not creepy), then you should definitely put Green Swamp on your list. Home to over 21 species of native orchids, 14 kinds of insectivorous plants species and more than a dozen rare animals, the Green Swamp Preserve features a large longleaf forest that is maintained by controlled burning.
There is scope for activity too – from the 1.5 mile out-and-back flat trail that will take visitors through various savannas, to board walking through thick shrubs. Visitors are welcome in the Green Swamp every day, all year round.
Contact Information:
Address: The Nature Conservancy, Southeast Coastal Plain Office, 2807 Market Street, Wilmington, NC 28403
Phone: (910) 395-5000
Website: https://www.nature.org/
References:
https://www.ncparks.gov/
https://www.trails.com/list_33549_parks-charlotte-north-carolina-area.html
https://www.tripsavvy.com/state-parks-near-charlotte-583662
https://www.nature.org/

View More Parks Across North Carolina
Contrast of Subchapter K v. Subchapter S.
Both Subchapter K and S of the Internal Revenue Code ProfitsIRC) are pass-through tax structures in which the members of the entity are taxed for the entity's income, earnings, losses, and expenses on costs individual tax private. In some scenarios, nevertheless, the objectives of the company owners might be much better accomplished with an S corporation. If you are unsure of the best route for your business then we suggest contacting a business lawyer in your area for more advise.
Subchapter S locations really rigorous limitations on the ownership and capital structure for S corporations. S corporations are restricted to 100 investors (although members of a "household," broadly specified, are counted as one investor), and they might not have more than one class of stock. Anybody can be a member or partner of an entity taxed under Subchapter K.
Partnerships and Collaborations taxed under Subchapter K may make might unique allowances and earnings lowering products shareholders of investors S corporation must include need to consist of business earnings on a pro rated professional basis. Seek the advice of a local llc and contract lawyer for your best options in your area.

S corporations are typically utilized by owners that choose to perform their service as a state law corporation rather of a collaboration or restricted liability business due to the fact that they are more comfy with the business governance structure. S corporations are not practical choices in lots of scenarios – a company with foreign financiers would not be able to make the S corporation election due to the fact that foreign financiers are not allowable S corporation investors. Endeavor capital funds, which supply a big source of capital for start-up business, appear to be more comfy utilizing the familiar C corporation capitalized with a number of classes of stock, a structure not offered in an S corporation.
McGrath and Spielberger, PLLC helps customers with all sorts of tax matters, both federal and state (consisting of however not restricted to North Carolina and South Carolina). We also specialize ni additional services including prenuptial agreement lawyer services.

A Basic Overview of Preventing Typical Web Fraud
The web is something we just can not do without. Simply it assists us in making our life smoother, it likewise acts as a ground for burglars who attempt to take individual and delicate info. By looking out and following some basic guidelines, you can keep away from online rip-offs with ease.
The following are some typical pointers that will assist you in keeping away from online traps:
# 1: Never offer monetary details
Lots of fraudsters are understood to reach out to unwary people through e-mail, text or even phone calls and manipulate them into exposing their monetary information. This is a commonly-used strategy understood as phishing, where the fraudsters posture as an organization, service or even a federal government firm, and attempt to deceive you into exposing yourself.
If you get from somebody declaring to be an agent of your bank or credit card business, keep in mind that you have the right the validate their identity prior to launching personal or delicate details. In case you get a suspicious call or e-mail that ask for your individual info, do not react and rather get in touch with the appropriate organization straight to confirm your account status. If you are unsure of how to act, then get in touch with our expert web design team in Charlotte NC to learn more about your options.
# 2: Usage of varied and complex passwords
Appealing as it may be, a password like "Fluffy" or "98765" is generally an invite for hackers to jeopardize your accounts. You should constantly ensure that the password that you utilize is a strong one. A strong password needs to be at least 10 characters long and should have upper and lower case letters, numbers along with unique characters.
It is suggested that passwords be a play on a question/answer and/or long expressions. You must likewise make sure to utilize a unique password for every site that you go to.
# 3: Set up an excellent anti-virus software application
Setting up a good-quality anti-virus will assist in your securing of all the delicate info kept on your computer system. Make sure that your anti-virus uses sufficient firewall software and spyware security, and ensure to switch on the auto-updating function once you set up the program to keep the software application upgraded at all times. Understand that some software application updates consist of brand-new or altered personal privacy settings which you will wish to examine and handle appropriately. If you need further advise, then contact the professionals with Leads Online Marketing to learn more.
# 4: Never download software you see in pop-ups
We are all familiar with those bothersome pop-up windows which declare that our computer system "is risky," or something of that nature, and use their own software application to "treat the issue." If you click these pop-ups and connect to begin the "system scan," you may simply wind up downloading destructive software application or "malware" which might harm you. By following the ideas above, you ought to have the ability to secure yourself and your company from most fraudsters and scammers. With every brand-new development in customer security comes a brand-new technique from the bad men. Because of that, remain careful and do your very best to remain safe.
Our specialist group of web designers and engineers is all set to develop your dream site while guaranteeing all securities are in place to keep you and your website visitors safe. Visit us at LeadsOnlineMarketing.com to fill out a contact kind or call us today to speak with one of our agents.